Ad blocker interference detected!
Wikia is a free-to-use site that makes money from advertising. We have a modified experience for viewers using ad blockers

Wikia is not accessible if you've made further modifications. Remove the custom ad blocker rule(s) and the page will load as expected.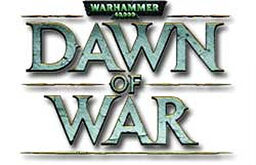 The following is a list of characters found in the Dawn of War series of PC games. The list is broken up by each game in the series. Additionally, each of the games in the Dawn of War II series and its sequels is further broken down by faction since those games are more character-intensive than the first entries in the series.
Dawn of War
Edit
Blood Ravens
Edit
​InquisitionEdit
​Imperial Guard
Edit
Dawn of War - Winter Assault
Edit
Imperial Guard
Edit
​Ultramarines
Edit
Dawn of War - Dark Crusade
Edit
Blood Ravens
Edit
​Imperial Guard
Edit
Dawn of War - Soulstorm
Edit
Blood Ravens
Edit
​Imperial Guard
Edit
Sisters of Battle
Edit
Dark Eldar
Edit
Dawn of War II
Edit
Blood Ravens
Edit
Dawn of War II - Chaos Rising
Edit
Blood Ravens
Edit
Dawn of War II - Retribution
Edit
Blood Ravens
Edit
Imperial Guard
Edit
Inquisition (In Imperial Guard too)
Edit