Emperor's Spears

Warcry

Unknown

Founding

Unknown

Successors of

Unknown

Successor Chapters

Unknown

Number

Unknown

Primarch

Unknown

Chapter Master

Unknown

Homeworld

Unknown

Allegiance
Colours

Light Blue and White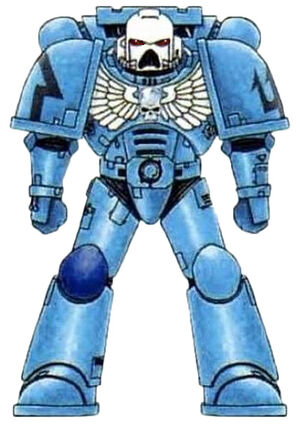 The Emperor's Spears is a Loyalist Space Marine Chapter of unknown Founding and origin. There is very little information in current Imperial records.
Chapter Appearance
Edit
Chapter Colours
Edit
The Emperor's Spears' Power Armour is painted light blue. The helmet and Aquila are white.
Chapter Badge
Edit
The Emperor's Spears Chapter badge is a black trident on a light blue background.
How to Paint Space Marines, pg. 87