Ad blocker interference detected!
Wikia is a free-to-use site that makes money from advertising. We have a modified experience for viewers using ad blockers

Wikia is not accessible if you've made further modifications. Remove the custom ad blocker rule(s) and the page will load as expected.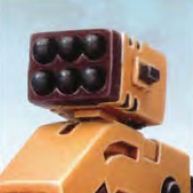 A Smart Missile System is an advanced Tau weapon system that fires clusters of small missiles, each guided by a Drone processor unit built into its warhead, intended for use against masses of enemy infantry, particularly those hiding in cover.  Upon their launch, the "Smart Missiles" will search for targets within sensor range before selecting and engaging one based on criteria previously detailed by the weapon's operator. These targets do not have to be within line of sight of the operator, as once the target has been acquired, the missiles are able to effectively home in on it, manoeuvring their thrusters to propel them around any intervening terrain as they hunt the enemy down to an explosive conclusion.
Smart Missiles are also used as the submunition explosives inside Submunition Missiles.
Notable Users of the Smart Missile System
Edit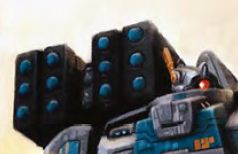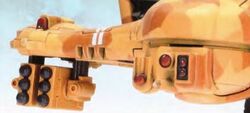 Codex: Tau (3rd Edition), pp. 17, 19, 30, 31
Codex: Tau Empire (4th Edition), pg. 27, 36, 40-41,
Codex: Tau Empire (6th Edition), pg. 42, 45, 51, 66, 100, 103
Epic Armageddon - Tau Army List Version 4.4, pg. 11
Imperial Armour Volume Three - The Taros Campaign, pp. 162, 166, 170, 174, 177
Rogue Trader: Tau Character Guide (RPG), pg. 38