Sons of Guilliman

Warcry

Unknown

Founding

Unknown (sometime in the 33rd Millennium)

Successors of
Successor Chapters

None

Number

Unknown

Primarch
Chapter Master

Unknown

Homeworld

Unknown

Allegiance
Colours

Blue and White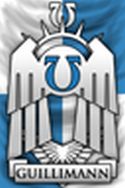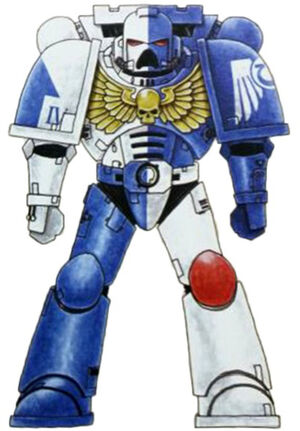 The Sons of Guilliman are a Codex Astartes-compliant Space Marines Chapter and a proud Successor Chapter of the Ultramarines, Founded sometime during the 33rd Millennium.
Chapter History
Notable Campaigns
Chapter Combat Doctrine
The Chapter's order of battle is organised around the tenets of the Codex Astartes.
Notable Sons of Guilliman
Chapter Appearance
Chapter Colours
The Sons of Guilliman wear quartered, alternating blue and white Power Armour. The Chapter has been shown with both red and yellow Aquilas. The Insignium Astartes states that the Chapter denotes its companies by the colour of the left knee plate and the shoulder plate trim. The right shoulder is blank and is used to display collected company awards, purity seals and the like.
Chapter Badge
The Chapter badge is an inverted Greek letter Omega, imposed over a pair of wings.
See Also
Sources
Codex: Armageddon (3rd Edition), pg. 30
Codex: Chaos Space Marines (4th Edition), pp. 18-19
Imperial Armour Volume Two, Second Edition - War Machines of the Adeptus Astartes, pp. 17, 21
Imperial Armour Volume Seven - The Siege of Vraks - Part Three, pp. 140, 172
Insignium Astartes, pg. 63
The Killing Ground (Novel) by Graham McNeill
Gallery